LASER SPECIFICATIONS: MEDRAY DUAL
FRONT VIEW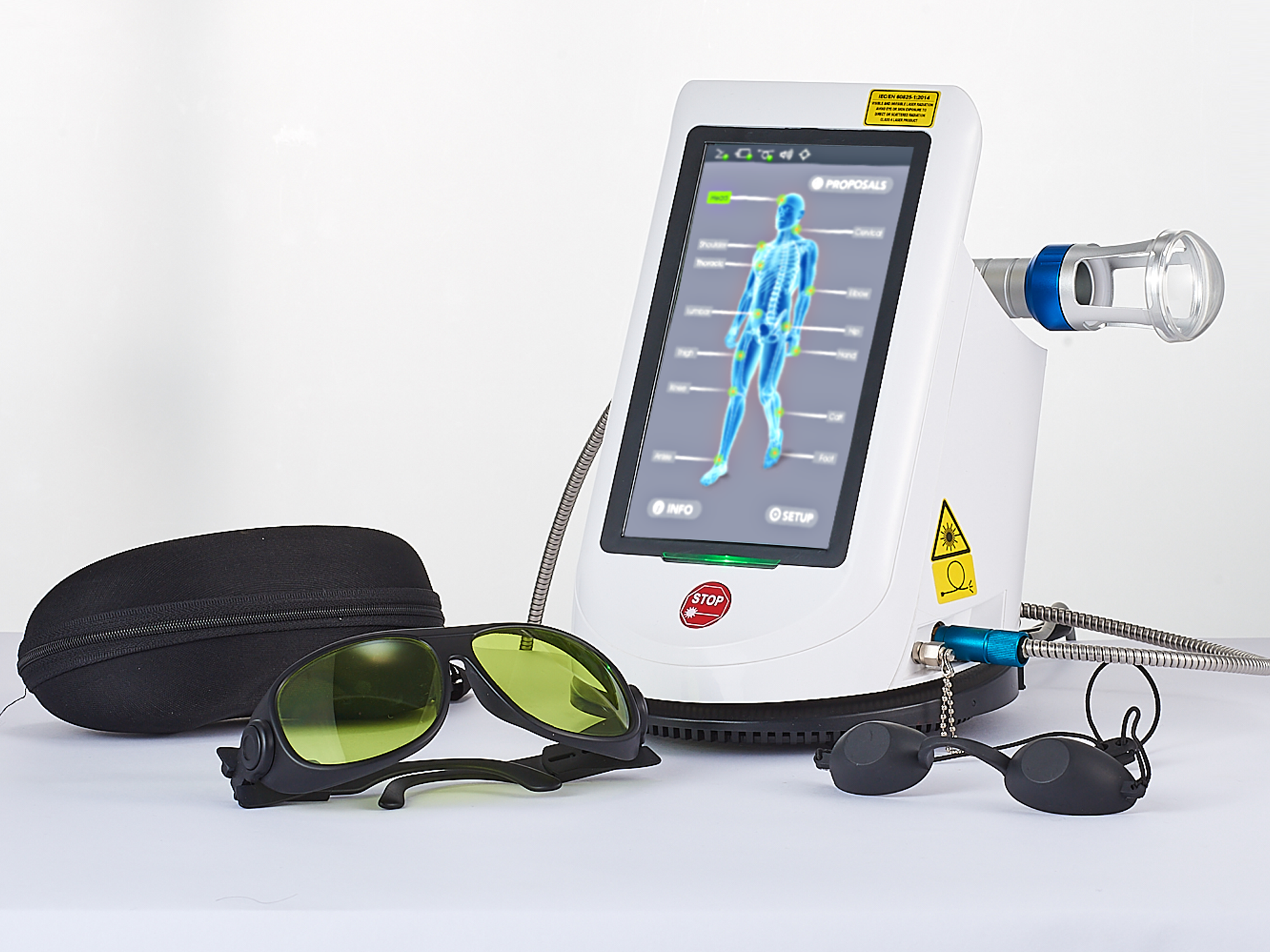 ERGONOMIC HANDPIECE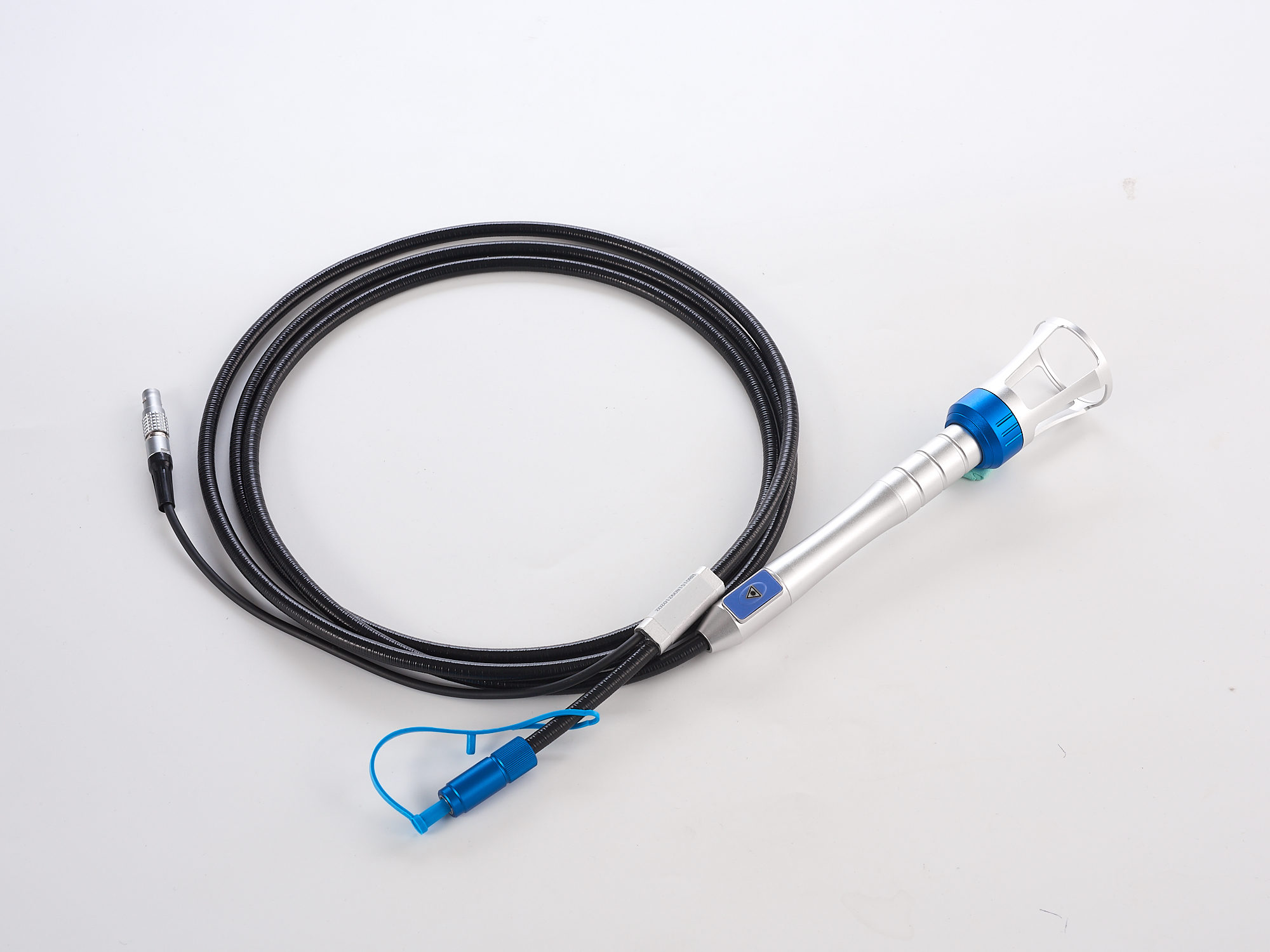 CLASS IV LASER KIT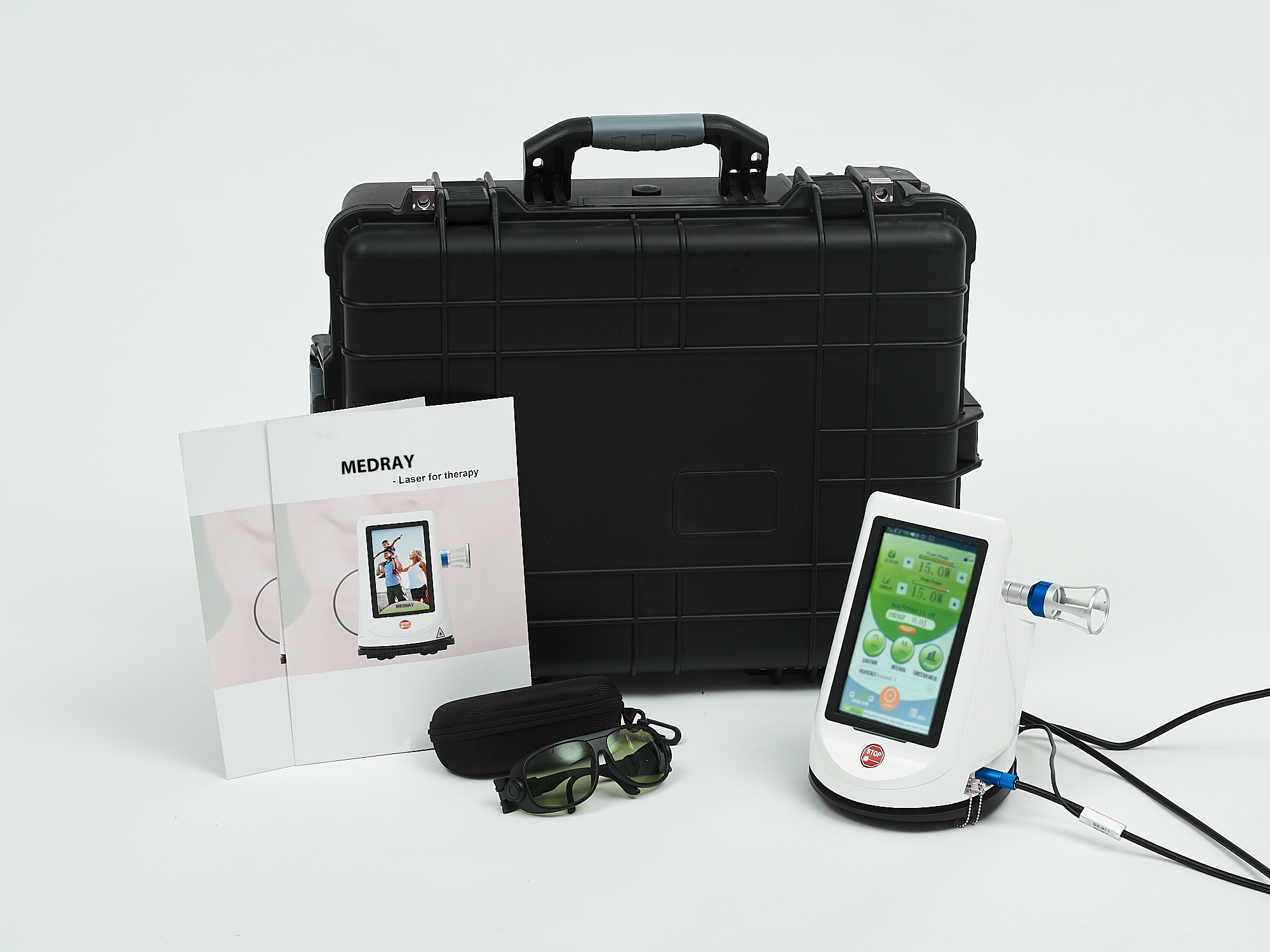 INTELITECH software allows you to choose skin type, pain levels, and so much more!
Light-Weight, Ergonomic Handpieces
True Color Touch Screens
When you purchase the MEDRAY QUAD or the MEDRAY DUAL, you will receive turnkey tools, including a complete marketing kit, needed to begin providing therapy and rehabilitation within minutes – vs. hours.
Wavelength: 810 | 980
Peak Power: 30w
Average Power: 20w CW Power: 20w
Aiming Beam: 650nm at 200mw
Laser Type: GaA1As Diode
Laser System: IV
Device Classification: Iib
Emission Modes: CW (continuous wave), Repeat pulse, 1 Hz, duty cycle 10% – 90%
Display: True color touch screen 7", 600* 1024
Dimensions:60 (W), 180 (L), 235 (H) in millimeters Weight – 2.1 kg or 4.62lbs
Starting Mode: code and finger switch with electronic access key, optional footswitch
Patient Stop Switch: an industry-first and the ultimate in patient safety and compliance
MEDROLL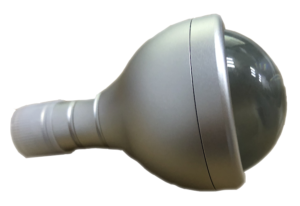 The MEDROLL is a special attachment that fits any MEDRAY Laser, featuring a crystal clear glass lens-ball that effortlessly rolls across the skin during treatment which allows less friction and deeper skin penetration.
The MEDROLL screws onto the emitter of the MEDRAY lasers in literally a couple of seconds. Unlike other roller type treatment devices, the MEDROLL can be taken apart extremely fast and the crystal glass roller ball can be cleaned and disinfected.  Other laser roller ball assemblies are fixed and they build up dirt, hair, and skin on the rollerball and in the handle as well.  Since the roller ball is non removable, it makes cleaning and sanitation difficult.
The MEDROLL will fit any MEDRAY Laser and retails for only $195.00 with free shipping.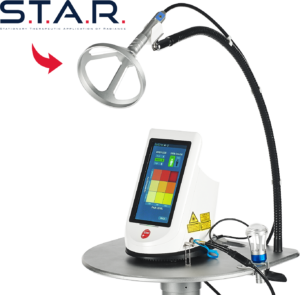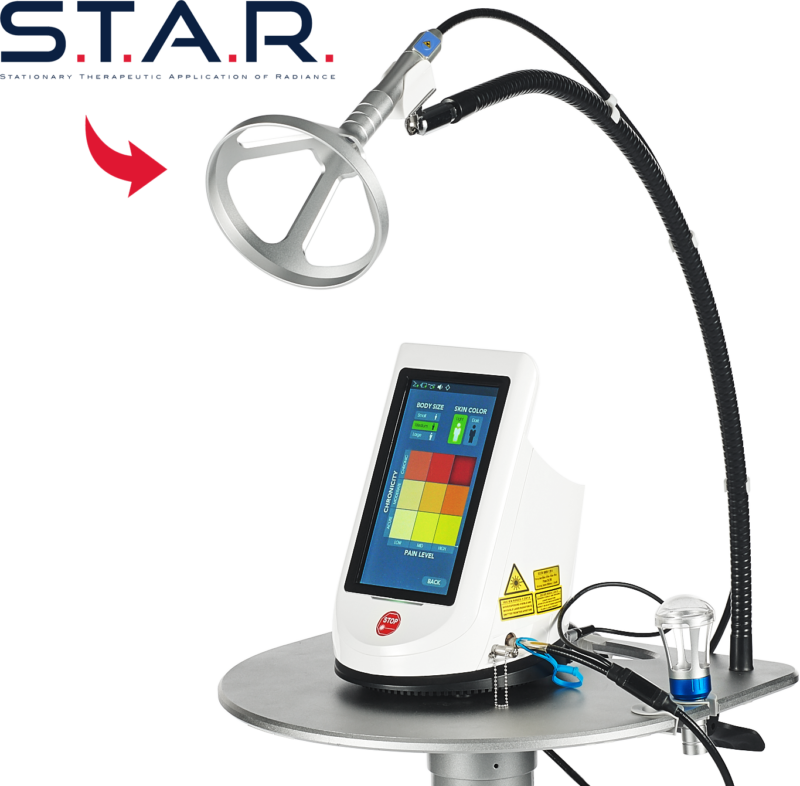 Many doctors have wondered and asked if Class IV Laser can be done "hands-free".  Usually, the answer is "no," as a Class IV Laser emitter needs to be moved for maximum treatment coverage, as well as to avoid any possible thermal overload.  Plus, companies that do offer this option have priced it quite expensively.  But now, we introduce S.T.A.R.
S.T.A.R. means Stationary Therapeutic Application of Radiance.  This fantastic new feature takes the MEDRAY QUAD, DUAL, & T3 into a new and affordable realm of hands-free treatment.
CLICK BELOW TO LEARN MORE