MEDRAY QUAD & DUAL
Never before has a company introduced both a feature-loaded, 4-wavelength, Class IV laser and a 2-wavelength laser at such remarkable prices!
MEDRAY QUAD and MEDRAY DUAL are now available from Accuflex Tables & Lasers using our new, INTELITECH Software – taking laser therapy to a new realm.
The INTELITECH software guides you or your therapist through every phase of treatment with just a few simple touches on the MEDRAY programming screen.
The MEDRAY QUAD has 27w peak power, and continuous 27w working power, making it one of the strongest – if not THE STRONGEST – lasers on the market.  The MEDRAY DUAL has a 30w peak power, and continuous 20w working power.
Maximum pain relief and healing via the MEDRAY QUAD is achieved through 4 wavelength options:
650nm | 810nm | 915nm | 980nm.
The MEDRAY DUAL offers 2 wavelengths of both 810nm and 980nm.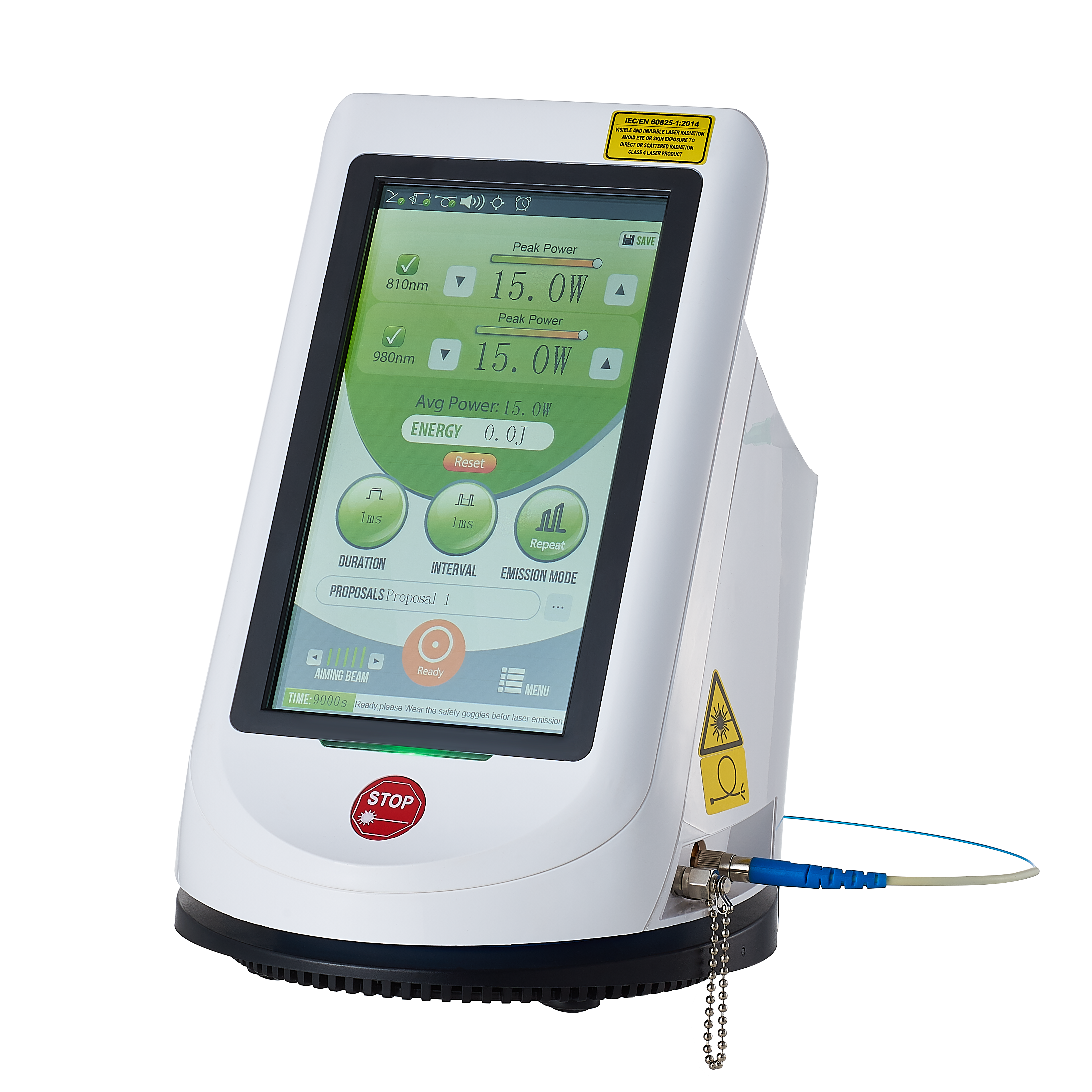 SO WHAT'S THE DIFFERENCE BETWEEN THE QUAD & DUAL?
Both the MEDRAY QUAD and the MEDRAY DUAL use the same, fantastic Intelitech software, screens, and set-up.  They have the same emitter, accessories and all supplies.
The only difference between the two Class IV Lasers, is that MEDRAY QUAD has four wavelengths and 27w peak power, while the MEDRAY DUAL has two wavelengths and 30w peak power.
NOW OFFERING TWO ADDITIONAL MEDRAY OPTIONS
The MEDRAY 9 and the MEDRAY 15 are also available to assist physicians ready to move forward with a top-quality, Class IV laser with greater budget restraints.
VIDEO: MEDRAY QUAD CLASS IV LASER
VIDEO: Introducing MEDRAY
VIDEO: Photobiomodulation Explained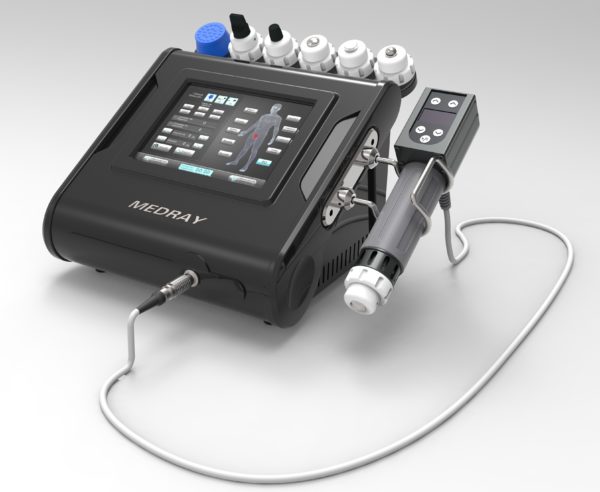 MEDRAY ACOUSTIC WAVE
Part of the MEDRAY Therapy System
MEDRAY Acoustic Wave is a non-surgical therapy that uses a stream of pulsed sound waves which have a much deeper and faster affect than traditional therapies such as ultra sound.  Acoustic wave breaks up old scar tissue and promotes blood flow back to the affected area. 
MEDRAY Acoustic Wave is an FDA-approved, state-of-the art acoustic wave machine that fills the gaps for those that have not responded to standard pain relief therapies. It is helpful for new and old injuries.  MEDRAY Acoustive Wave therapy can prevent injuries for athletes and active individuals as well.   
When you combine therapy from both a MEDRAY Class IV Laser and the MEDRAY Acoustic Wave, you have one of the biggest "one-two punches" knock out both chronic and acute pain.