LASER SPECIFICATIONS: MEDRAY 9 & MEDRAY 15
Accuflex Tables and Lasers is pleased to announce that the fantastic MEDRAY Class IV therapeutic laser is now available in two less expensive options.
The MEDRAY 9 is an 9 watt, 810nm, single-wavelength laser for only $7,995.
The MEDRAY 15 is a 15 watt, 810nm, single-wavelength leaser for only $8,995.
Both the MEDRAY 9 and the MEDRAY 15 still provide exceptionally strong performance with all of the standard features which come wiht the more expensive and higher-powered MEDRAY QUAD and MEDRAY DUAL, including a carrying case and three pairs of safety glasses.
The MEDRAY 9 and MEDRAY 15 will now allow many physicians the option to purchase the best Class IV laser on the market, but in a less expensive package, while maintaining strong power to treat many clinical indications.
All MEDRAY lasers come with a two-year warranty and have one of the easiest learning curves of any Class IV laser.
Now you can join the exploding MEDRAY family and save money in the process with MEDRAY 9 and MEDRAY 15!
FRONT VIEW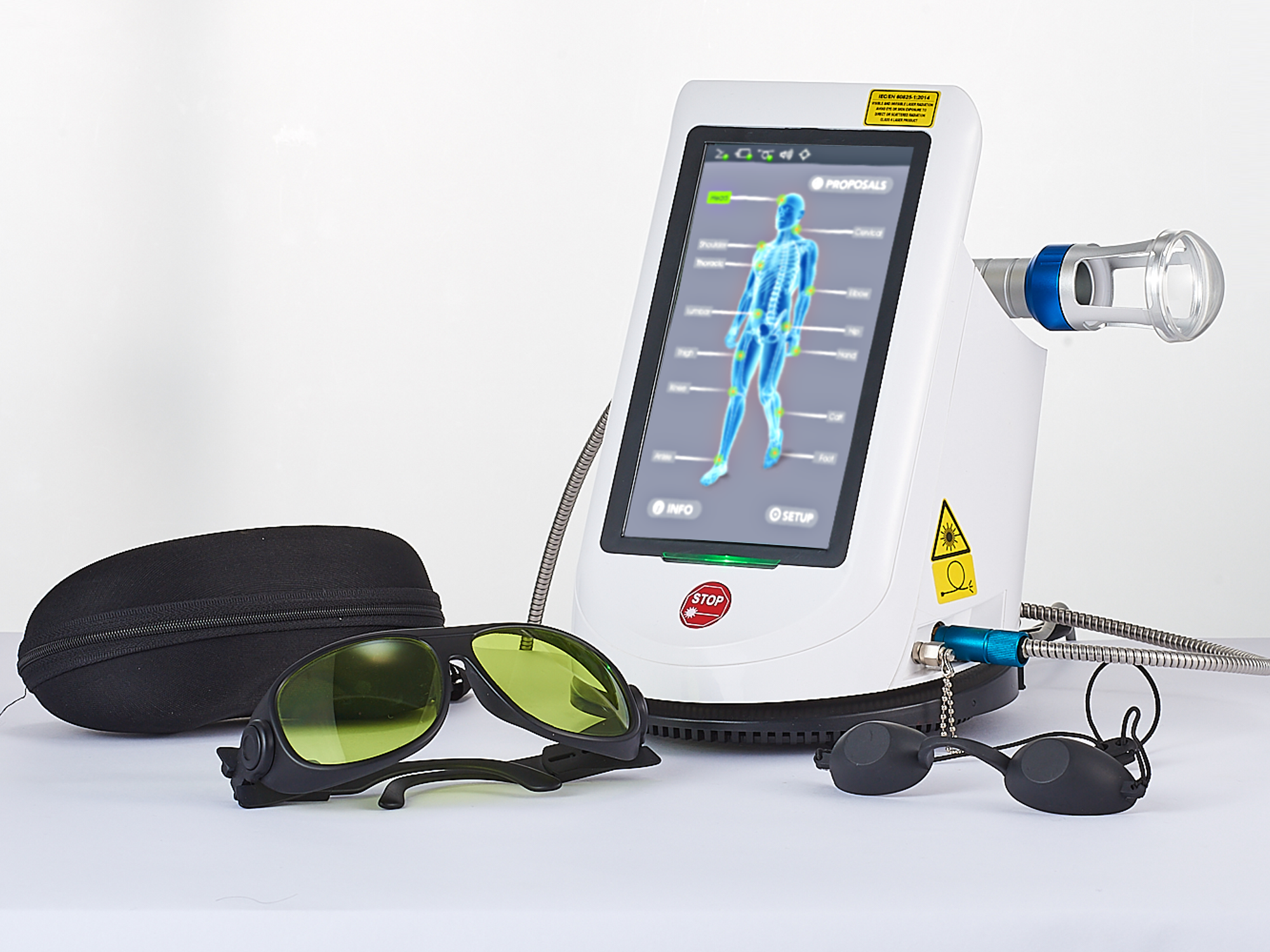 ERGONOMIC HANDPIECE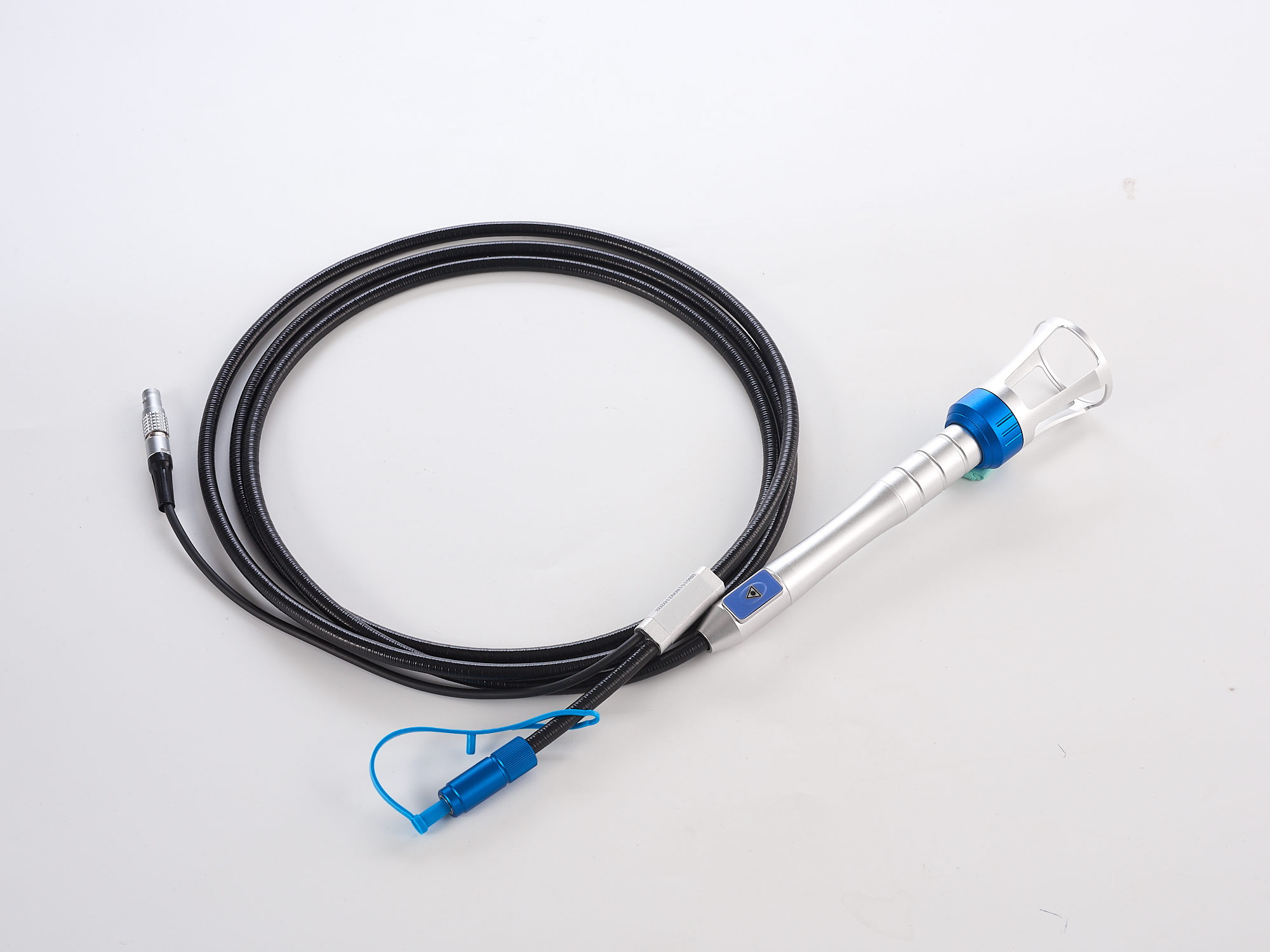 CLASS IV LASER KIT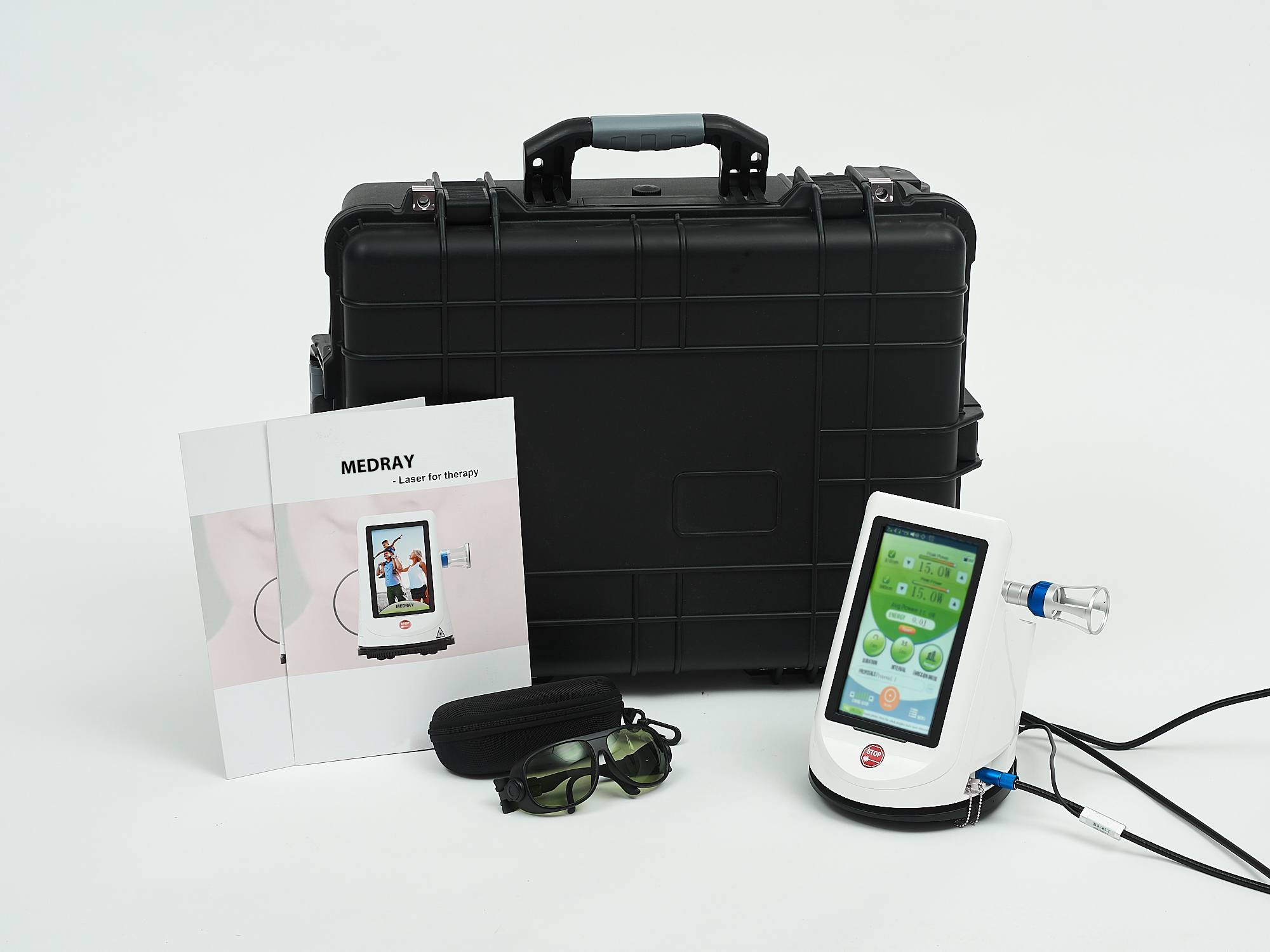 INTELITECH software allows you to choose skin type, pain levels, and so much more!
Light-Weight, Ergonomic Handpieces
True Color Touch Screens
When you purchase the MEDRAY 9 or MEDRAY 15, you will receive turnkey tools needed to begin providing therapy and rehabilitation within minutes – vs. hours.
MEDRAY 9
Wavelength: 810
Peak Power: 9w
Average Power: 9w CW Power: 9w
Aiming Beam: 650nm at 200mw
Laser Type: GaA1As Diode
Laser System: IV
Device Classification: Iib
Emission Modes: CW (continuous wave), Repeat pulse, 1 Hz, duty cycle 10% – 90%
Display: True color touch screen 7", 600* 1024
Dimensions:60 (W), 180 (L), 235 (H) in millimeters Weight – 2.1 kg or 4.62lbs
Starting Mode: code and finger switch with electronic access key, optional footswitch
Patient Stop Switch: an industry-first and the ultimate in patient safety and compliance
MEDRAY 15
Wavelength: 810
Peak Power: 15w
Average Power: 15w CW Power: 15w
Aiming Beam: 650nm at 200mw
Laser Type: GaA1As Diode
Laser System: IV
Device Classification: Iib
Emission Modes: CW (continuous wave), Repeat pulse, 1 Hz, duty cycle 10% – 90%
Display: True color touch screen 7", 600* 1024
Dimensions:60 (W), 180 (L), 235 (H) in millimeters Weight – 2.1 kg or 4.62lbs
Starting Mode: code and finger switch with electronic access key, optional footswitch
Patient Stop Switch: an industry-first and the ultimate in patient safety and compliance